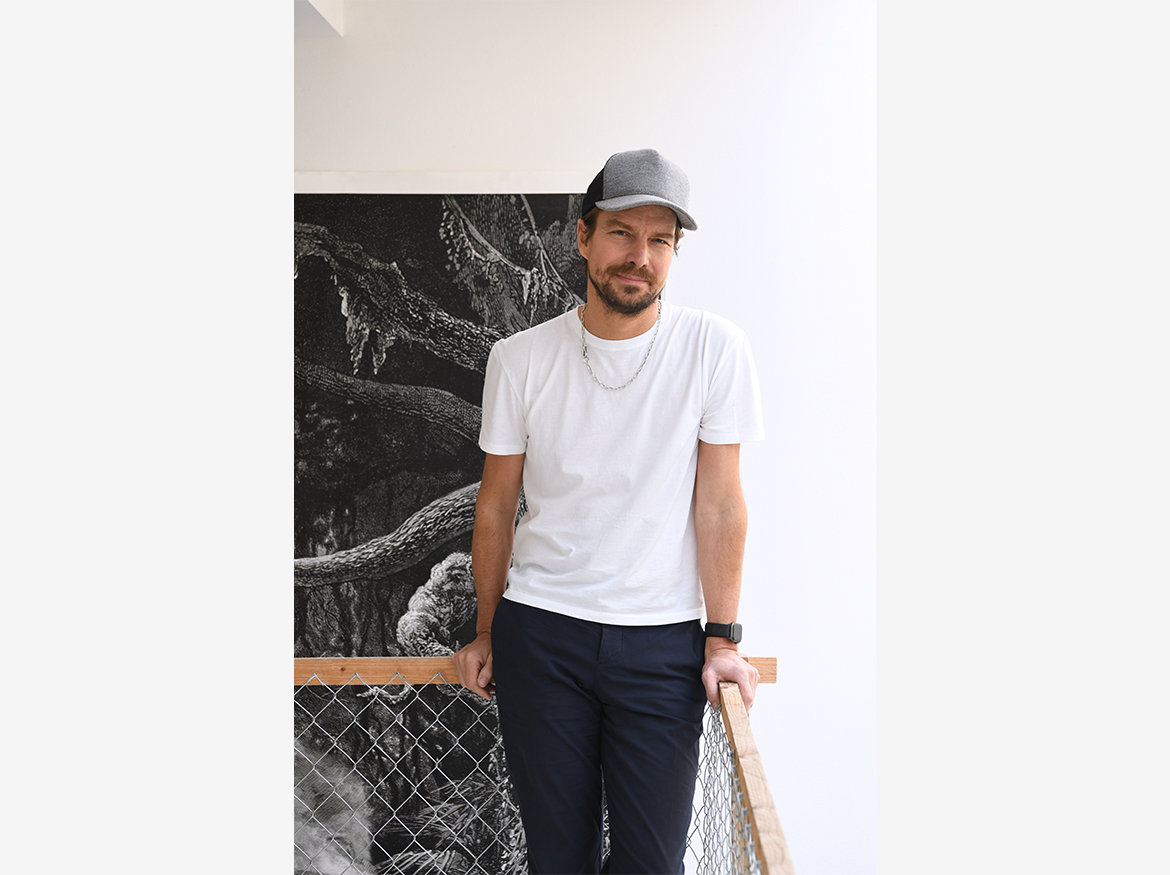 STEFAN DIEZ AND SAMMODE
For more than 50 years, thanks to the success of its tube lights, Sammode has built itself a peerless reputation in the field of strip lighting. It is now launching its new range of spotlights, MOD, the result of a fruitful collaboration with the German designer, Stefan Diez.
Stefan Diez was born in 1971 into a family of joiners, of which he represents the fourth generation. Before opening his own agency, he was assistant to the German designer, Konstantin Grcic. With a passion for experimentation, in particular with materials, his background as a craftsman has influenced him profoundly.
"The way we met was as simple as could be. Sammode came to see me with a great story: the story of the tube lighting manufacturing process. The Sammode factory at Châtillon-sur-Saône, in the Vosges, presents itself as a toolbox: it proposes a collection of parts with which lots of different versions can be created; in other words, a system. This is what convinced me to take part in this adventure."
"I was really interested in working with a European company, a French and family-run one at that, and which manufactures in France. There is so much know-how in Europe, and it shouldn't be that everything has to always disappear to Asia or elsewhere, otherwise jobs will go too. We designers have to participate in society in a more social way and reflect on things holistically, not just designing a product, but taking account of the entire production chain: how it is produced, where, what with and by whom."
SPOTLIGHT RANGE MOD: MODULAR AND SMART
Suspended, wall-mounted or on a rail, fitted in the ceiling or in a wall, the MOD light is ideal for all kinds of situations and applications, from the commonest to the quirkiest. Stefan Diez has not come up with just another spot light, but has conceived an innovative system with a broad architecture and extreme technical complexity which he calls "The Universal Tool Box".
"A light is an essential object, since the lighting that it produces will determine the atmosphere of a place. When I design a lamp, my objective is not to compete for the title of the 'most beautiful model'. I'm interested in the actual light: what lamp am I to design that could change the atmosphere or, conversely, what atmosphere am I going to generate by creating a particular lamp?"
Produits liés