Sammode chose Yann Kersalé to design four luminaires that can be used indoors as well as out. This new range, known as Lö, is the latest addition to the Sammode Studio collections.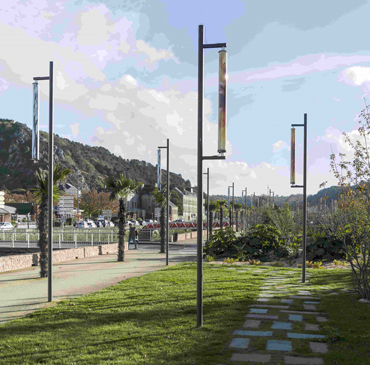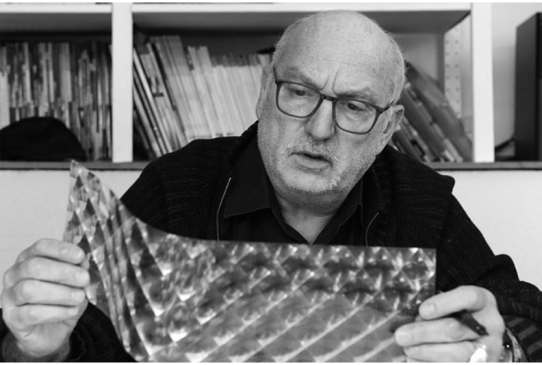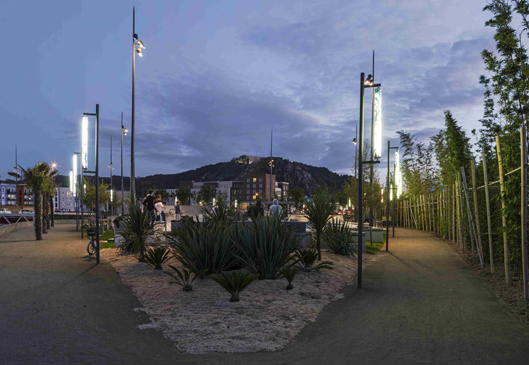 Sammode × Yann Kersalé
Inspiration for the Lö collection by Yann Kersalé comes from the glacial landscapes through which the artist has travelled. Two journeys in particular influenced him: one to Baffin Island in 2001 and the other to Greenland in 2012. Two trips beyond the Arctic Circle into Inuit territory. There he discovered ice in every form, and came back with myriad photographs which he immediately added to his inspirational image bank. Ice – "solidified light" as Kersalé said – particularly inspires him by its radiance and transparency; the way that it captures and breaks down light.
In 2016, the first sketches for the Lö collection reprinted his photographs straight onto translucent film, to be introduced inside the iconic Sammode tube. Then, his research focused on the prismatic effects of the reflection of light on ice, which led him to opt for reticulated film. The result is certainly original; thanks to two superposed translucent films – one prismatic and the other a mirror – the light takes on two facets. When the lamp is on, the former offers an infinite array of sparkling prisms. When it is off, the latter reflects the surrounding environment over and over again. Taken from the Inuit language, the names of the luminaires – Nilak, Qanik, Qinu – refer to difference states of ice. Meanwhile, the name given to the collection is a semantic play on the French word for water – "l'eau". For Sammode, l'eau becomes Lö.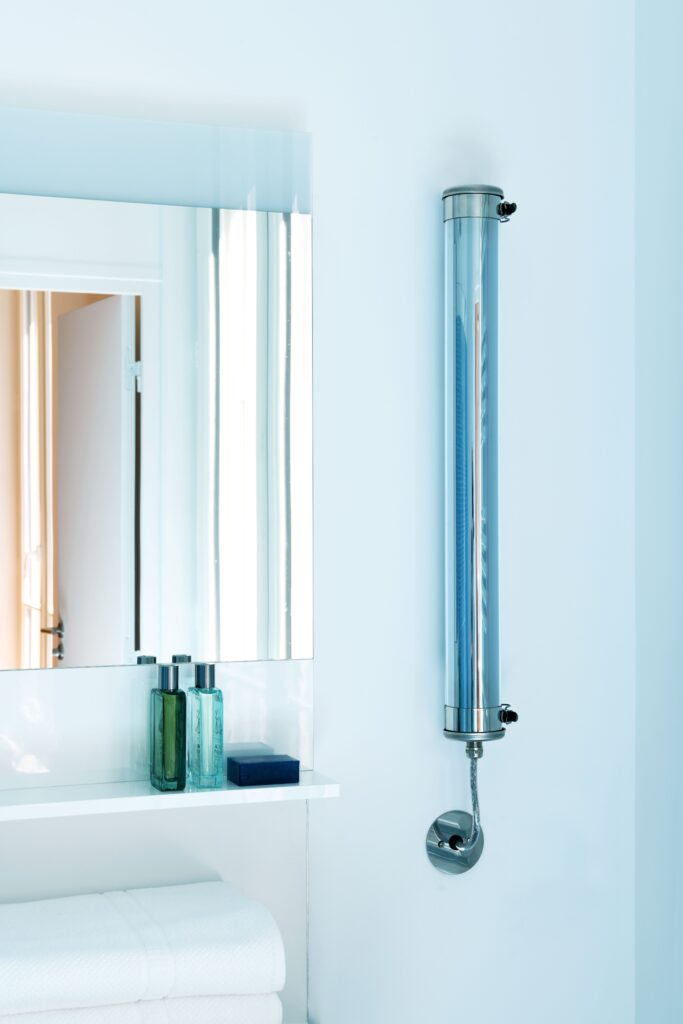 © Morgane Le Gall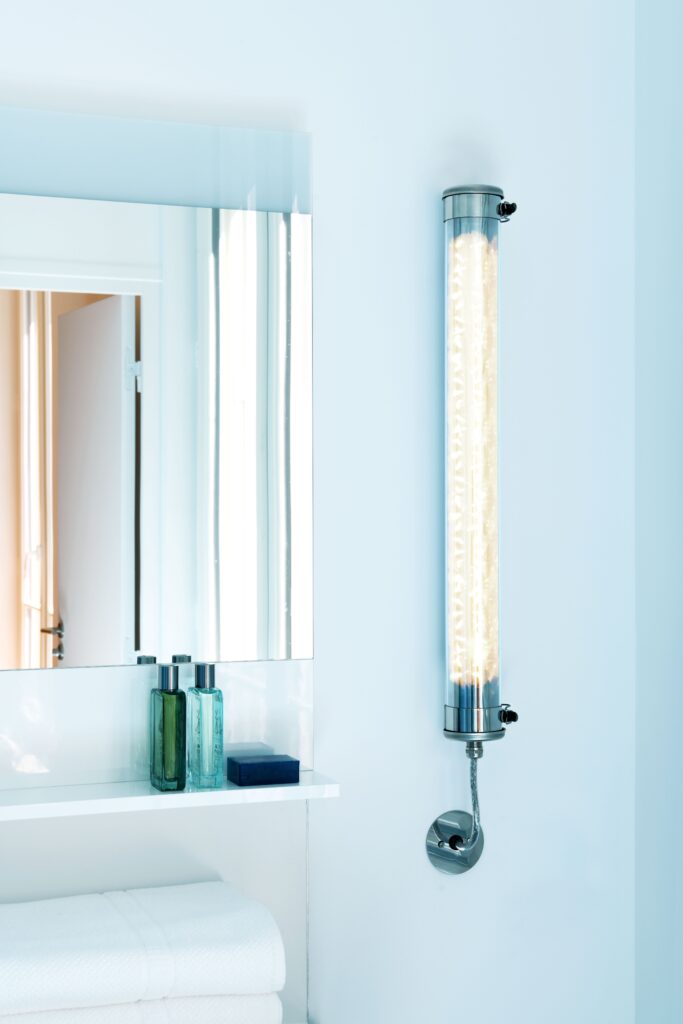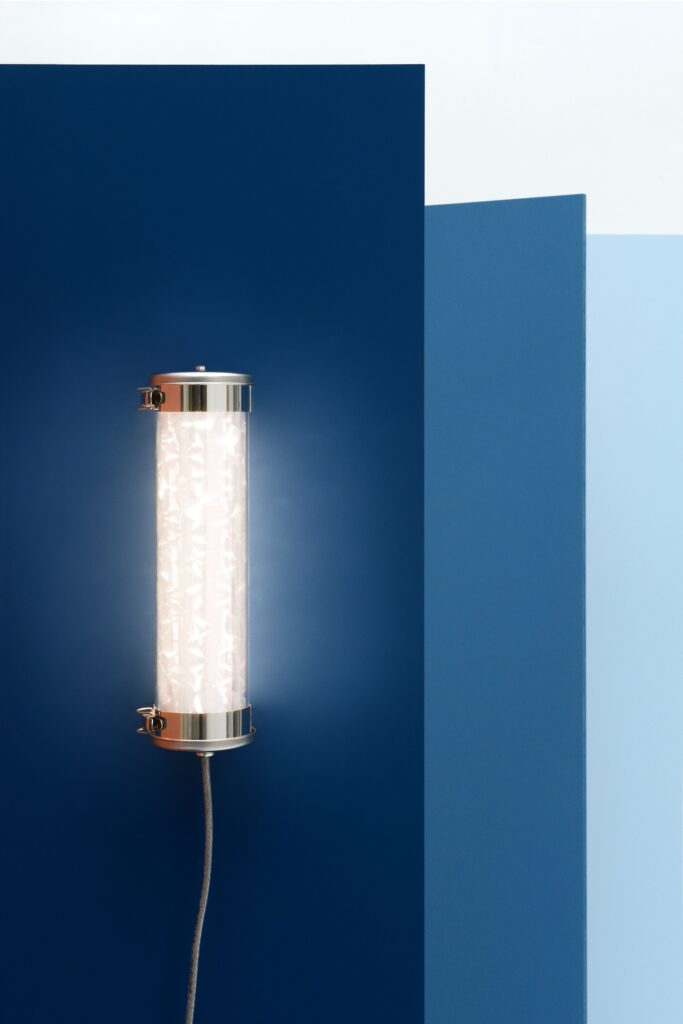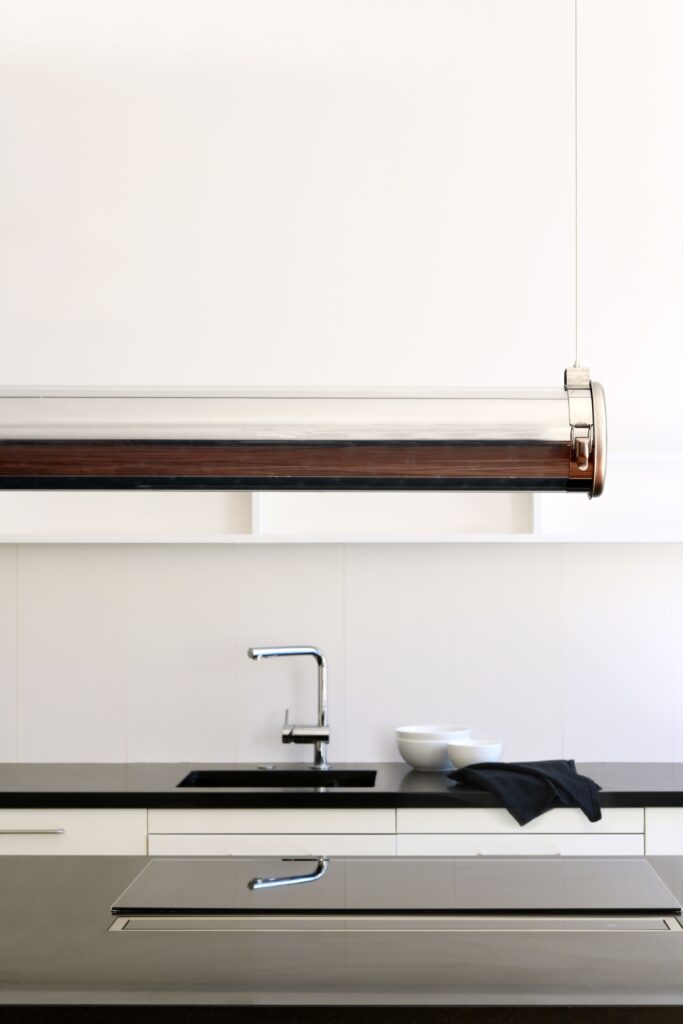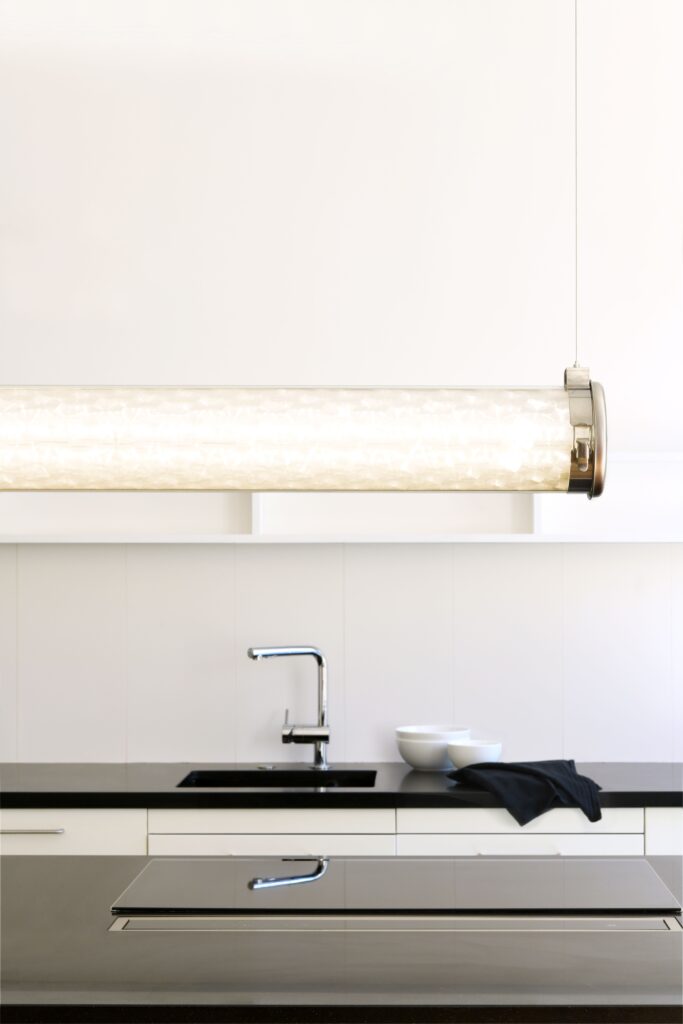 Interview with Yann Kersalé
Christian Simenc: Do you remember your first contact with Sammode?
Yann Kersalé : I have a very clear memory of that first contact, yes. It was in the 1970s when I was a student at the School of Fine Arts in Quimper and my Irish roommate invited me to visit his country. On the ferry to Dublin, I noticed the mood lamps and the lighting that they gave off. It was only some time later that I learned they were Sammode lamps.
CS: When you started working on your own designs, you came across the brand's products again.
YK: After graduating from art school, I started working with light. In 1981, I designed an installation for a blast furnace in a metalworking plant in Caen in Normandy. It was called Siderxenon. Before setting to work on the project, I visited the plant and noticed extraordinarily sturdy devices designed to withstand extreme conditions and weather. Again, they were Sammode lamps. It was exactly the type of equipment I needed for my outdoor lighting installations. At that time, other than modifying existing products or reworking industrial equipment, there weren't many solutions available. That light could be emitted by such an impermeable object was a real eye-opener for me. The Sammode tube was the ideal lighting fixture.
CS: You soon started working with architects. What do you offer them?
YK: Through my work with light, I create a second life for buildings, at night. . I offer architects a different vision, write a story, creating light that differs from the functional lighting generated inside the building. I take their building and create a sculpture.
CS: One person you worked with in particular was Jean Nouvel ?
YK: Yes, in 1989 with the lighting of the Lyon opera house, an installation named Théâtre Temps. Since then, we've worked on a series of projects together, such as the gardens at the Musée du Quai Branly. I expect that it'll take several years before we move on from the basic research stage to applied research.
CS: Do new technologies provide artists with new tools?
YK: Yes, because they let us work with light on a more sensitive level, rather than just the decorative or functional levels. An artist has to make use of these tools in a poetic – rather than a spectacular – manner;
CS: Can light contribute to well-being?
YK: Absolutely. Light is an essential feature of life. It is just as important as acoustics or temperature. If light is too aggressive, it's harmful. Well-being requires different levels of light, different "climates". And of course, there is a psychological relationship with light. "Good" light is like a good meal, it's about balancing the ingredients.